Curt Cassingham--CLCProductions.com--CurtCass.com
CLC Productions was formed in the early 1970s by Bruce Cooley, Tom Lewis and me. We all attended Woodside High School, and combined our initials to form the company name. The three of us supplied lighting and sound equipment services to various school and non-school functions. Today, I co-own Northstar Recording Studios, and develop web sites as CLCProductions.com.

Greetings! You've found me.
Here are some of my own internal web pages, and favorite external sites


Everyone's interested in the weather. The Weather Underground has detailed weather forecasts, radar maps, links to personal weather stations, etc

Born in Burbank, California, I now live in Portland, Oregon, with my beautiful wife, Bonnie. My daughter Megan and her husband Cory live in Corvallis. Other daughter Haley is in college.


There are more Cassinghams in America than you may think! (And, yes, that was my hairstyle back in the early 90s!)


Regardless of what you think about oil companies and price-fixing,
it's clear you can shop around for the best gasoline prices
Updated January 30, 2011:

-- This book, Recording The Beatles, is a unique look at the Fab Four's recording studio (EMI's Abbey Road), its equipment, rooms, engineers, recording setup, and everything else used to record history's most influential popular music group. It is thorough and, well, gorgeous!

-- My brother Randy's new book The True Stella Awards explores the issue of out-of-control frivilous lawsuits in our "someone else is responsible for my actions" culture

-- TheOregon Triode Society helps preserve the interest in vacuum tube type audio electronics, and has designed award-winning circuits. We meet locally. Come join us

-- Darrell is arguably the best Christian bluesman around, if not the best harp player out there. I've had the privilege to play bass for him on a few Oregon trips of his

-- Rescue, a local a cappella quartet has a national sound and following, with a Christian message. They record at Northstar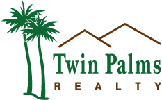 -- My brother Brian's real estate agency and brokerage. (Site designed by yours truly). Rather than just listing and selling homes, Brian works with his clients to adequately prepare their home for sale--painting, landscaping, and such--to get the best sale price, and happy buyers

-- The Griffith Observatory, famed science and astronomy museum in Los Angeles' Griffith Park, was one of my favorite destinations as a boy in southern California. It recently completed an $83 million renovation, among other things to improve accessibility and seismic stablity, and add several hundred square feet of exhibit space, food service, lecture hall, etc. Friends Of The Observatory is helping raise the money

And, the rest. . .

-- Though they're no longer made, Ampex, the finest American-made analog audio tape recorders still have a devoted following. Though digital recording has been around over fifteen years, analog still has a better sound

-- Animusic is a fantastic creation of virtual musical instruments playing great tracks. It's all computer generated. Moments after I saw one of the sample clips on this site, I had my credit card out. Two days later, I had the DVD. I'm still hooked. They're currently nearing completion of a second release, with new music and animations. I can't wait!
-- Brook View Cottage, is my friend Ken's site. He and his family (see next two sites) are talented artisans in word, paint, and photo

-- Cards by Miles--Miles is Ken's son. He's quite creative and talented with Flash animations, and has developed dozens of cards for all occasions on Yahoo!
The Burbank Police Boys' Band --In the 1960's my brother Brian and I were members of this marching unit.
Detectron -- one of my father's various enterprises, specialized in metal detectors and radiation detection instruments such as Geiger and scintillation counters during the "uranium boom" of the 1950s

--Emitt Rhodes--possibly the most underrated composer/singer of 1970s popular music, Emitt had three top-selling albums early in that decade

--Emerson, Lake & Palmer--my all time favorite musical group. Keith Emerson is universally recognized as one of the top rock keyboard players of all time. ELP was the first band to use the Moog synthesizer on the road
Gazebo --My friend Ken Cooley wanted to add a little something to his yard. The structure took the two of us over a week to build. Requires Quick Time

--Tired of 'bad news on the doorstep' in today's news world? Check out HeroicStories

--Jim Ellis Music--You've heard the closing theme for TV's WKRP In Cincinnatti. You've wondered about the lyrics. Now, read the real story behind them
JumboJoke --A joke a day keeps the blues away. JJ is another offering of my brother, Randy Cassingham

--Krispy Kreme doughnuts may replace my love of the Winchells brand!
Lucy was Bonnie's kitty. She died early 1999
Maranatha Singers --The first reunion of the 1970's era Maranatha group of the Menlo Park Presbyterian Church was held in 1997, and another occurred in July, 2002

--This is it--my all-time, favorite television show. Northern Exposure is set in the fictitious Cicely, Alaska, and shot in Roslyn, Washington

--I co-own Northstar Recording with Scott James Hybl. Since we met in 1973, we've played music together. We had always talked about opening a recording studio of our own, after recording in various Bay Area studios in the 70s. Northstar came to fruition in 1979
Spam --Junk email--"spam"--wastes millions of dollars' worth of our time and resources. And, almost everything offered is worthless, identity theft scams, or pornography. Please don't buy anything offered via spam email

--If you've lived in or around LA, you've probably driven on 405 The Freeway. Check out what a couple of imaginitive guys with a couple of desktop computers, a couple of actors, and a video camera did with it. Watch 405 The Movie

--My brother, Randy Cassingham, writes This is True, a weekly humor column. It's distributed to several print publications, and to Internet subscribers in well over 100 countries. His wry humor is very popular